Watch Crayon Shin-chan Movie 17: Otakebe! Kasukabe Yasei Oukoku english sub online, streaming, flv

Japanese:
クレヨンしんちゃん オタケベ!カスカベ野生王国

Synonyms:
Eiga Crayon Shin-chan: Otakebe! Kasukabe Yasei Oukoku, Crayon Shin-chan: Roar! Kasukabe Animal Kingdom
6.77 (scored by 928 users)
Comical action adventure film including a caricature of radical ecoactivism and theme of bond between mother and children. The new mayor of Futaba Town, Kasukabe-City, Saitama Prefecture, Mamoru Shizan promotes ecology activities, but his true identity is the leader of an eco-terrorist organization "SKBE: Save Keeping Beautiful Earth", and he launches a plan to transform human into animals by making them take a drink to change into animals. By taking the drink, Shinnosuke's father, Hiroshi changes into a chicken, and his mother changes into a panther. With a mystery woman Victoria, the Nohara Family and half-animalized members of Kasukabe Defense Forces fight against SKBE to stop Shizen's plan.
Characters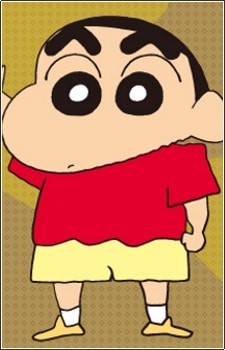 Nohara, Shinnosuke
野原 新の助