Yuuki Yuuna wa Yuusha de Aru (Dub) (Dub)
English:
Yuki Yuna is a Hero
Japanese:
結城友奈は勇者である
Synonyms:
Yuki Yuna wa Yusha de Aru, Yuuki Yuuna is a Hero, YuYuYu
Added on:
August 11, 2020
Last updated:
August 16, 2020
MAL scored:
7.39 (scored by 42,036 users)
What does it mean to be a hero? Yuuki Yuuna thinks she knows. As part of the Hero Club in her middle school, Yuuki always does her best, wants to help others, and strives to bring smiles to people's faces, no matter who they are. But Yuuki is about to become a much bigger hero. Mysterious and powerful forces are approaching and threatening to destroy the world Yuuki knows and loves, and it's up to Yuuki and the Hero Club to stop them. Together with her companions, Yuuki uses a special phone app to transform into a magical girl and battle against strange beings called vertices. In between studying and putting on shows for kids, Yuuki has to fight for the very existence of her world. Can five middle school girls really stop the vertices from entering their home world and destroying it?
Tougou, Mimori
東郷 美森 / 鷲尾 須美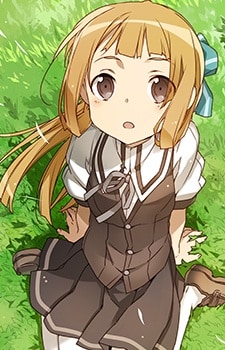 Tougou, Mimori
東郷 美森 / 鷲尾 須美